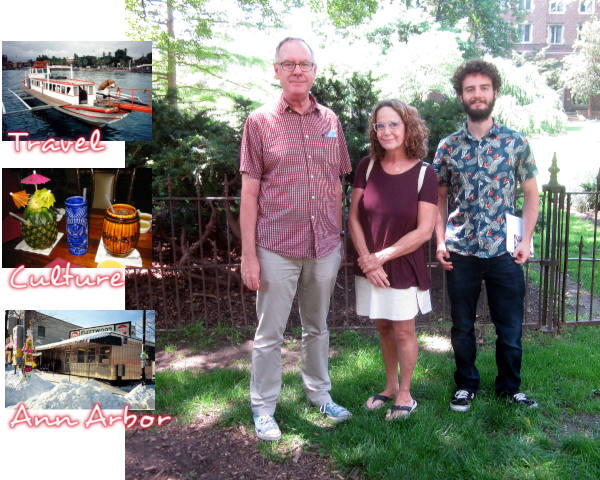 Travel | Culture | Ann Arbor

Jim Rees <jim@rees.org>


home, CITI
---
Banned in China! This web site has been blocked by the Chinese government. I consider this an honor.

"Personal websites are multiplying daily, but few match the creativity of Ann Arbor native Jim Rees's." — Ann Arbor Observer, June, 1999.
"Personal homepage of ancient Netizen Jim Rees. Online since at least 2001, but possibly as early as 1995." — peelopaalu.neocities.org
I've been involved with the Internet for a long time. The earliest RFC with my name in it is rfc820, dated January 1983. It gives my email address as JIM@WASHINGTON. Although I missed the Third IETF in Ann Arbor, I did attend the first TCP/IP Vendors Workshop on August 25–27, 1986. There were about 20 vendors there. This meeting later became Interop. I attended IETF for many years, starting in 1991. I made my first Usenet post in 1982 and wrote my first web page in June 1993, less than two months after CERN put the World Wide Web into the public domain.
There are no cookies or captchas on this site. You do not need to be 18 years old to "enter" this web site. You do not have to agree to our terms and conditions or our privacy policy; we have neither. We do not track anyone; the web host logs requests but I haven't looked at the logs in years. There are no modal dialogs, interstitial popups, landing pages, or affiliate links. There are a few simple javascripts, like the "Time To Eat" clock on the Fleetwood Diner page. I do ask that you respect my copyright notice; I assure you it's reasonable.
I support free speech online. "As the most participatory form of mass speech yet developed, the Internet deserves the highest protection from governmental intrusion." — U.S. District Court Judge Dalzell, in his opinion striking down the so-called CDA as unconstitutional.