Please read my license notice before copying my photos.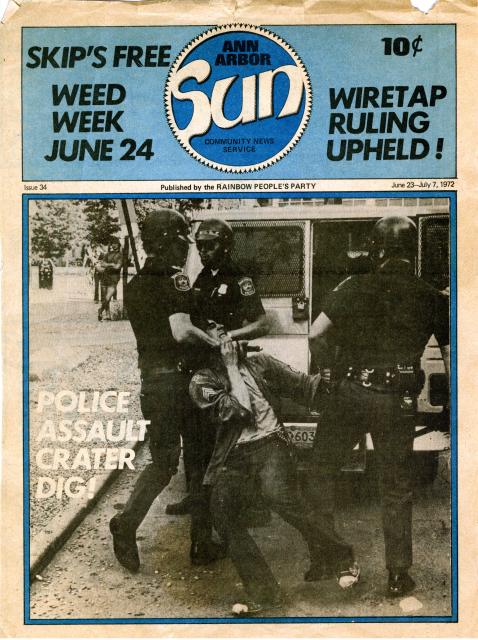 In the summer of 1972 the Rainbow People organized a "crater dig" on the diag to protest the Vietnam war. I took this photo with my Canon-made Leica replica. The Sun didn't want to pay money for photos so I said they could use it for free if they gave me credit. They used the photo but did not give me credit.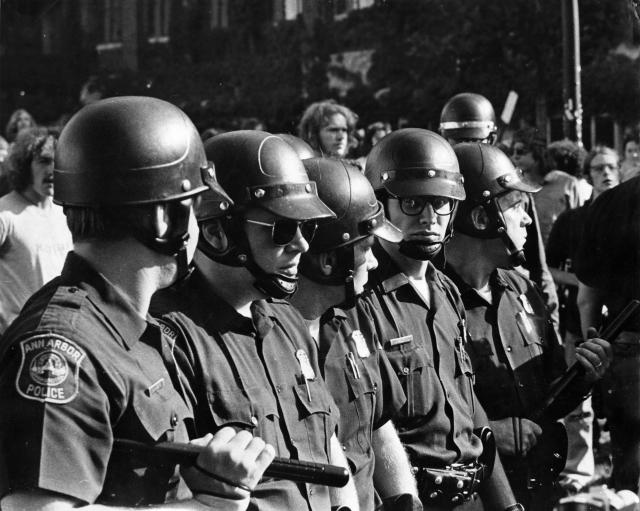 Crater dig on the diag, summer 1972. I like how the one cop with no sunglasses is looking right at me. I think it helps humanize the police. Maybe that's why the Sun didn't use this one.
Minolta srt-101 on Tri-X, probably either a 200 or a 135 with 2x tele-extender.
Jim Rees