Ann Arbor Railroad
Please read my license notice before copying my photos.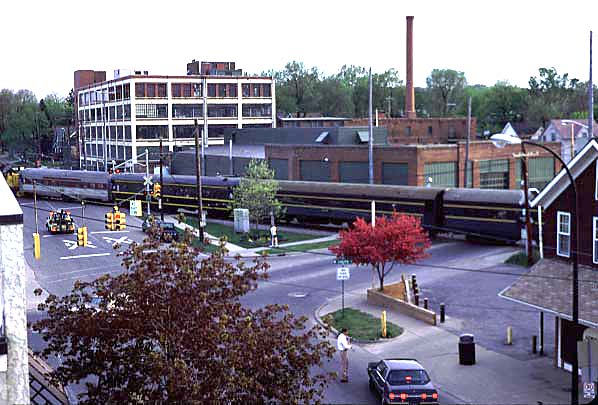 Photo by Ben Thompson
The Ann Arbor Railroad was built by James Ashley and originally went from Toledo to Frankfort with car ferry service to Wisconsin. Passenger service stopped in 1950 and car ferry service in 1982. The line north of Ann Arbor is now owned by the Tuscola and Saginaw Bay Railroad. You can find many great photos (including a couple of mine) in The Ann Arbor Railroad by D.C. Jesse Burkhardt.
Video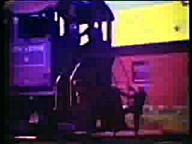 This nice video was sent to me by Jim Hannum, who worked for the Ann Arbor Railroad and shot this on 8mm film in the summer of 1967.
This is a 12 minute, 39 MB mpeg file.
The Ann Arbor Railroad in 1967
Photos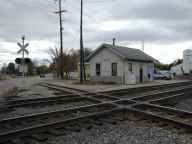 The Ann Arbor crosses the Norfolk & Western just south of Milan.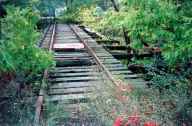 Defunct turntable.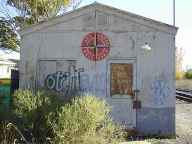 Nice logo on this shed south of Hoover.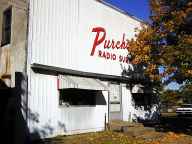 Purchase Radio, trackside radio shop.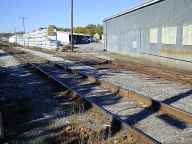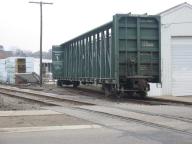 Fingerle Lumber, last Railroad customer in town (L 1999 R 2004).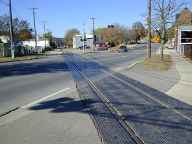 The tracks cross Main Street north of Madison.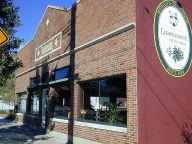 Trackside brewpub.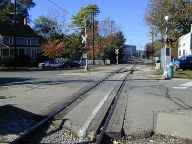 Nice three-way intersection at Ashley & Jefferson.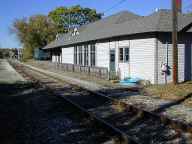 Former depot is now a child care center.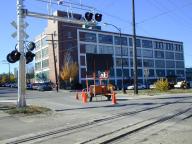 You might expect this factory to have a siding, but they don't.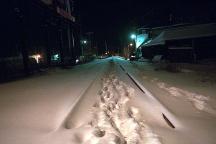 North from Liberty.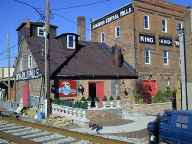 Central Roller Mills, now a bar.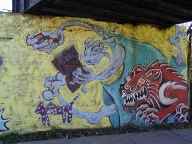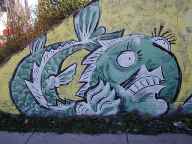 Mural under the Washington Street trestle.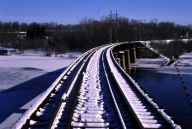 Bridge over the Huron River. Photo by Ben Thompson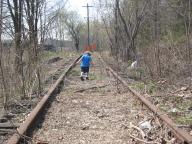 Connector from Michigan Central.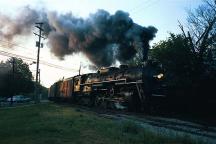 Pere Marquette 2-8-4 Berkshire hauling passengers from Clare to Durand.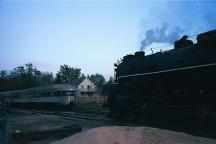 Bullet-nose lounge car passing a steam locomotive.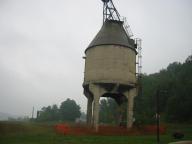 Elberta coal tower.
Most photos taken 14 October, 1999.
More photos of the turntable and yard.
See also Lionel Railroad Bridge.
Jim Rees