Joint House Marching Band
Please read my license notice before copying my photos.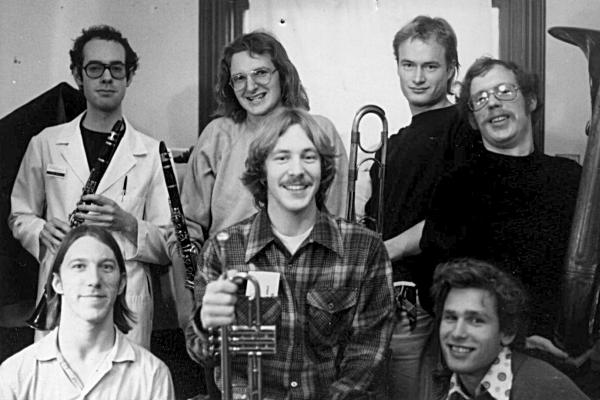 In 1974-1976 I played clarinet in the Joint House Marching Band, named after the ICC co-op house we lived in (now called Ella Baker Graduate house).
The band was founded and lead by Bob Barrie, who was a real friend and a character. I've known him since high school, have lived with him in Ann Arbor, Seattle, and Boulder, worked and traveled with him. He died in 2021 and I miss him.
Pictured above are Jim Rees and Steve Carlson, clarinet; Doug Nast, trombone; Bob Barrie, tuba; Dave Orlin, whistles and horns; Bob Hamilton, trumpet; and Jimm Juback, guitar.
We started out playing at house events but soon were heard at the Homecoming parade, Graduation, and the Ark.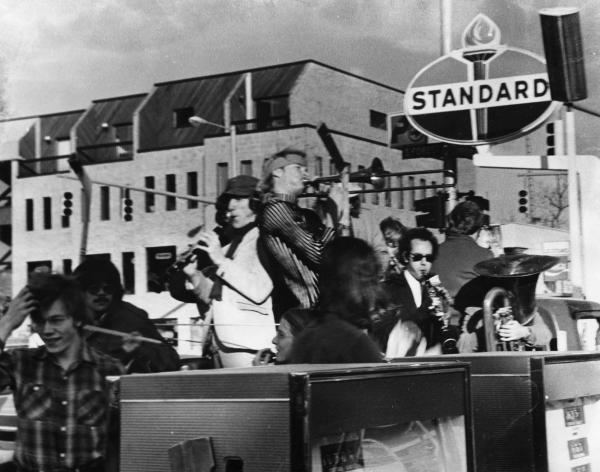 Here the band is refueling the truck after running out of gas in the homecoming parade. Our motto was "We Don't March."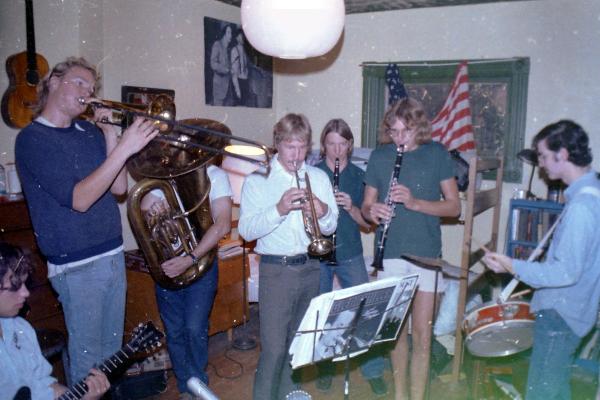 You can hear the crowd's enthusiasm in this rendition of You're A Grand Old Flag, recorded at the Ark in the fall of 1975.
Jim Rees