Hong Kong 1997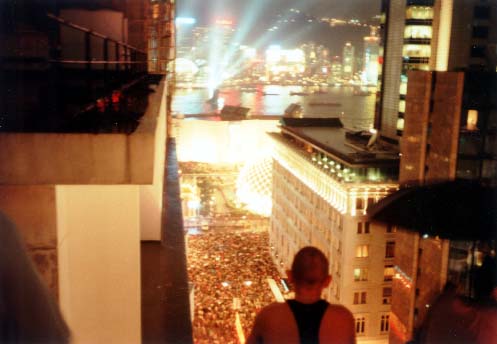 At the end of April, 1997, I went to Hong Kong for the handover to Chinese rule. My travel style is fairly leisurely, so it took two months to get there and two months to get back.
I went by way of New Orleans, Japan, Korea, and China, and returned by way of Philippines, Thailand, and St. Louis.
You can look at my photos:
or read my travel diary.
Please read my license notice before copying my photos.

Back to Travel and Culture.
Jim Rees