Staunton, Ill, April 2001
Please read my license notice before copying my photos.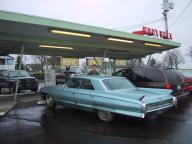 Root beer stand, Jonesville, Michigan.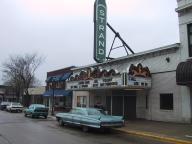 Strand Theater, Sturgis, Michigan.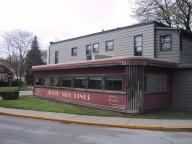 South Side Diner, Goshen, Indiana.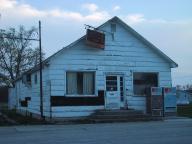 Country store.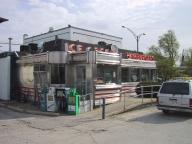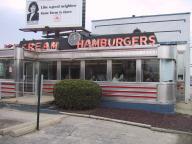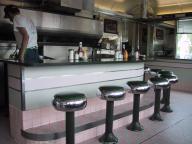 Elite Diner, Champaign, Illinois.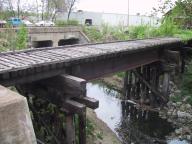 Old railroad bridge.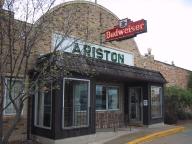 Ariston Cafe, Litchfield, Illinois.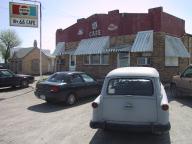 Rt 66 Cafe, Litchfield.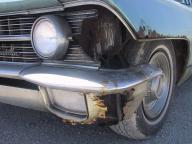 We lost a headlight in a powerful wind storm.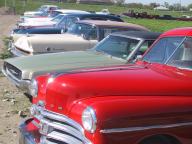 Shopping for Cars at County Classic Cars.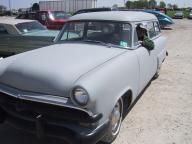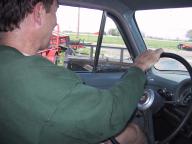 Ben test driving his 1953 Ford station wagon before buying.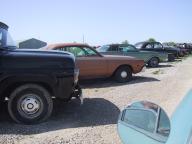 More cars.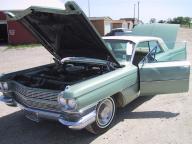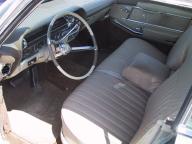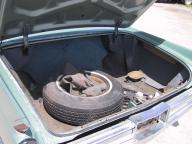 1964 Cadillac open for inspection.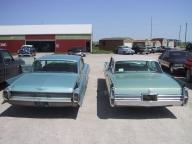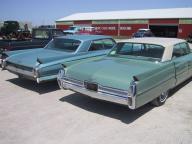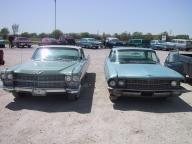 I traded in the 1962 on the left for the 1964 on the right.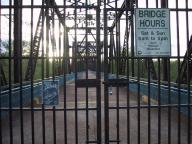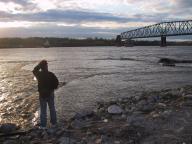 Closed Chain of Rocks bridge over the mighty Mississippi.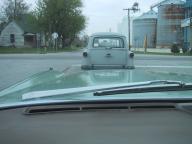 Following the Ford home.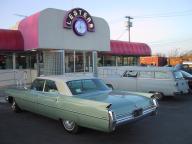 Lester's Diner, Bryan Ohio.

Back to Travel.
Jim Rees