Owosso, May 1999
Please read my license notice before copying my photos.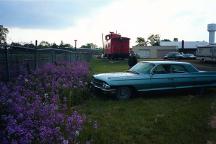 Cadillac and caboose at Durand station.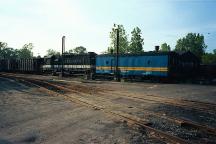 More equipment.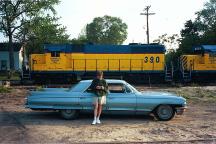 GP35 and 1962 Cadillac.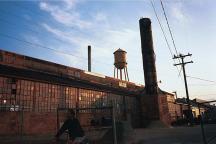 Factory with water tower.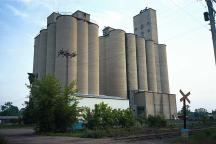 Concrete silos.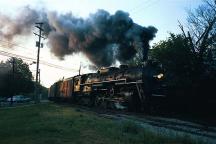 Pere Marquette 2-8-4 Berkshire hauling passengers from Clare to Durand.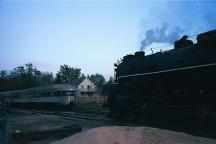 Bullet-nose lounge car passing a steam locomotive.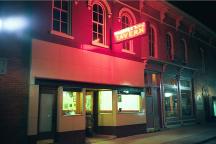 Seitz's Tavern in Chelsea.

Back to Travel and Culture.
Jim Rees