Citi Lounge
Driving directions from Ann Arbor to Citi Lounge in downtown Toledo.
Take State Street south out of town. Stop at Mark's Midtown Coney, just before the airport, for coffee. State turns in to Moon Road when it crosses Michigan Avenue. Continue on Moon Road, which becomes dirt when it crosses Saline-Milan Road. Turn right on Stony Creek to downtown Mooreville. The general store here is currently closed but you can sit on the bench out front and admire the view. Turn left and head out of town on Mooreville Road. This becomes Main Street and takes you in to downtown Milan. Turn right on Wabash and stop at Roy's BBQ. I recommend the BBQ sandwich.
Head out of town on Wabash Road. Where the Ann Arbor Railroad and Norfolk & Western cross, stop at the Old Shack for a drink. When Wabash ends, turn left on Cone Road, cross the freeway, go right on Ann Arbor Road to Dundee. Turn left on M-50 to get downtown. (Alternate route: left on Sherman to Plank Road, follow the Saline River to Dundee). There is a family restaurant downtown that has pie. Take M-50 east out of town to Lewis Ave and turn right.
Stop in Ida at the Mexican place for homemade chips and salsa (thanks to Janna for this tip). There is also a drive-in ice cream joint just south of town that has cruise nights in the summer.
Lewis Ave takes you all the way in to Toledo, and turns into Cherry Street. You have to jog left at Sylvania Ave but it's pretty obvious. Two blocks before the Cherry Street bridge, turn right on Superior. Go about four blocks and the Citi Lounge will be on your right. Park in the lot across the street.
If you get there early enough, walk over to the Cherry Street bridge. Under the north approach is a display on early Toledo history, including nice photos of the canals.
After the show, go out Superior to Washington, turn right on Summit and pull in to the High Level Cafe for late night coffee. If you are too drunk to drive home, you might try to get a room at the Park Hotel, near the train station.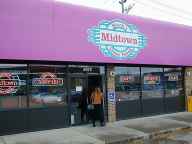 Mark's Midtown Coney.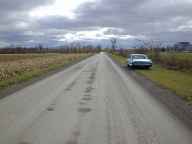 Moon Road.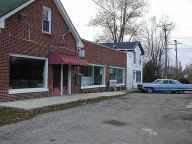 Mooreville.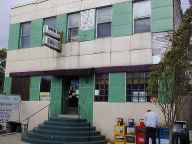 Danube Inn, Milan.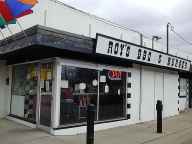 Roy's BBQ, Milan.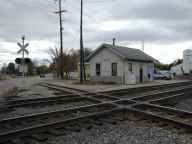 Ann Arbor Railroad crossing at Norfolk & Western.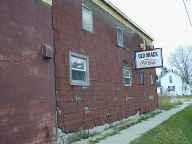 Old Shack.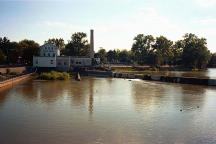 Dundee.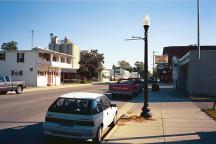 Ida.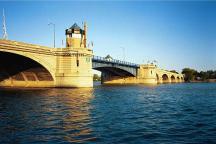 Cherry Street bridge.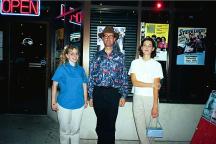 Citi Lounge.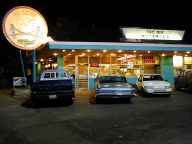 High Level Cafe.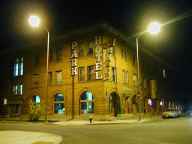 Park Hotel.

Back to Travel and Culture.
Jim Rees